We can't love (& won't buy) music we haven't heard.
The title says it all. Watch the video and read the article.
Max Landis is great.
And ooh, prepare to be amazed and smile.
:)
Hello, Friday..
Today we will travel to JavaScript-land..
Creative Bloq (@CreativeBloq) got this article about creative uses of JavaScript. It's worth your time to read it.
'Jack Franklin, Rey Bango, Addy Osmani and Stephen Fulljames pick their innovative examples of JavaScript for your inspiration.'
This is an excellent list to learn more about Javascript and inspire us to create our own.
Read on..
:)
Happy 4th of July, America..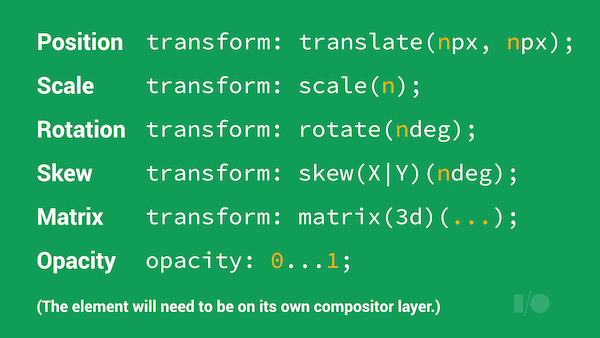 Hello, hello.
It's been a while since my last post.
Don't worry, I'm not going away. Just got a side project taking up my time.
Anyway, I came across this good post from @aerotwist. It's all about page rendering and is a must-read if you want to improve the rendering performance of your sites.

Read on.
:)
Orange and Teal
Nice to back after more or less two months..
This post is about the colors orange and teal. How popular is it?
Well?
Here's some of the reasons:
:)
What's your opinion about web ads? You know, those colorful banners that sometimes pop-up if you're lucky..
Well, are you interested on how those ad placements work?
As they say: "The entire ad placement network is one of the most complex computational systems on the planet. Behind The Banner is an attempt to understand the underlying interactions that define this ecosystem, and how they impact our daily use of the web."
Here's the link for those interested.
:)
Hello Friday..
Remember Felix and the Red Bull Stratos space jump? Here's another video shot using GoPro cameras.
Enjoy..
:)
X-Men: Days of Future Past trailer..
ExplorePhilippines launch
Hello..
We just launched the new and improved ExplorePhilippines website.
Now powered by the FatFree Framework.
A website dedicated to the exploration, promotion and conservation of Philippine tourist spots and travel destinations.
Happy exploring.
:)
Merry Christmas and Happy Holidays!